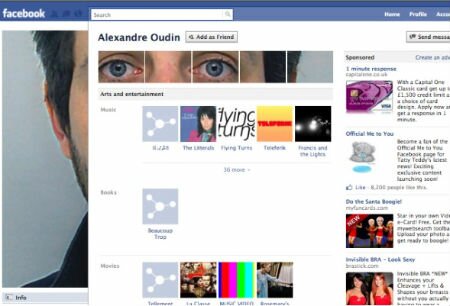 Another Facebook profile change, another group of disgruntled change-resistant people, who'll have forgotten all about it this time next week.
This time, Facebook has introduced a to give more information on the at the top of your profile page. Visitors to your profile will see your basic details (relationships, location, job, education history etc), a snapshop of your recent photos and a couple of side bars filled with your shared photos, mutual friends and your friends and family.
The whole layout of the profile pages is in keeping with the sleek new look of the rest of the site, in particular the newsfeed.
So, why the change?
The change appears to be more in the layout, rather than the actual content. For the most part, the content remains the same. Time will only tell what these new layouts are moving towards.
You can also add extra details to various sections. Projects can be added to jobs, while the Featured Friend function allows you to highlight certain friends. Which I guess might be useful if you're 15 and want to tell everyone who your 56 BFFs are.
Security measures have changed, and for once they're higher. For instance, those who own a business page will find it harder to reply to comments on the wall, unless the commenter originally has low privacy settings.